Tumbleweed Snapshots Update
Tumbleweed snapshots
Since the announcement Tumbleweed Snapshots has seen regular usage from variety of locations.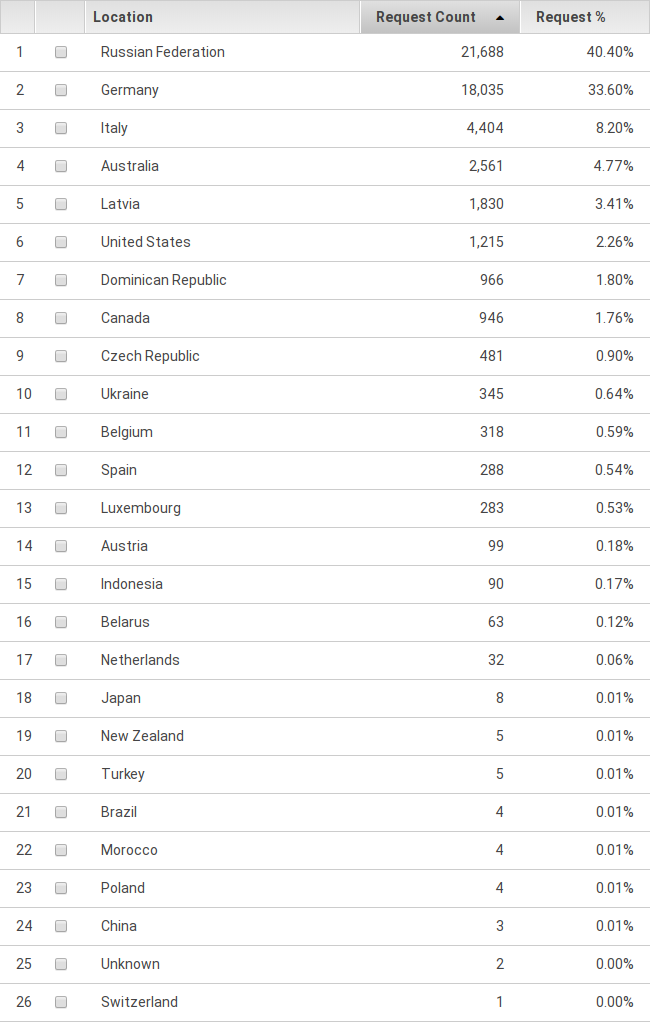 The popular objects from the last day demonstrate that users are remaining on various snapshots and not just the latest.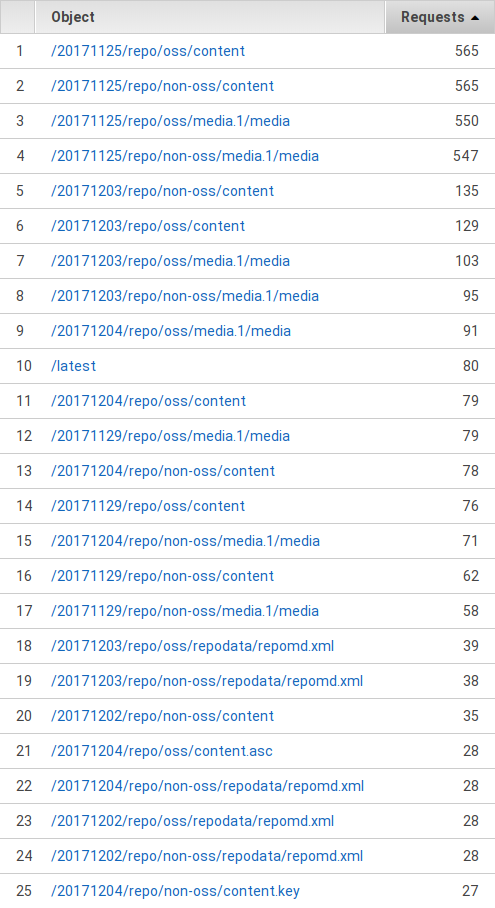 After reading various comments and mailing list responses it was apparent that the purpose was not clear to everyone so I went ahead and made a introduction video that covers the primary concept and goal. The details of the various complications and failure states that can occur as a result of installing new packages without updating are covered in the mailing list announcement.
As a note to users, snapshots 20171202 and 20171201 were missed due to mirror issues.